H320N Review & Carrot Cake Recipe by Ani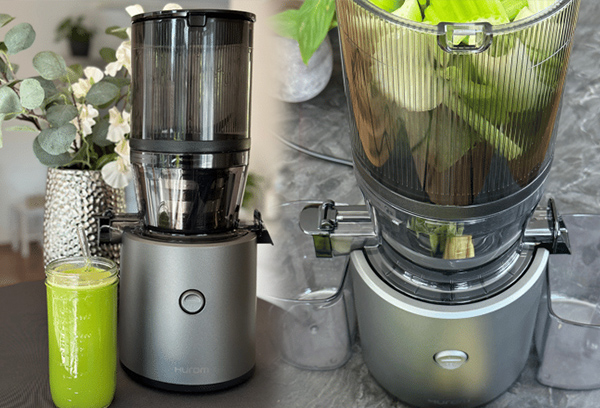 Why a Slow Juicer?
Two things were particularly important to me when deciding on a juicer: it must be a slow juicer and it must be free of BPA!
Slow juicers process the fruit & vegetables very gently. To preserve the nutrients, as little oxygen as possible should be trapped during juicing and the juice should not be heated. For this reason, slow juicers operate at a relatively low speed. Another advantage: the juice tastes much better and more intense.
Why Hurom?
Thanks to the patented Slow Squeezing Technology (SST), fruits and vegetables are pressed, filtered and blended slowly and gently with the help of a screw. It's like squeezing an orange by hand, not crushing it at high speed like conventional juicers.
Squeezing
Slow squeezing preserves the nutritional content and natural flavor of the ingredients.
Filtering
Juice is passed through a fine sieve to remove hard-to-digest fibers and solids and improve texture.
Mixing
Circular brush blends all flavors and nutrients of different ingredients to improve taste and aroma.
Plus, the H320N is free of BPA!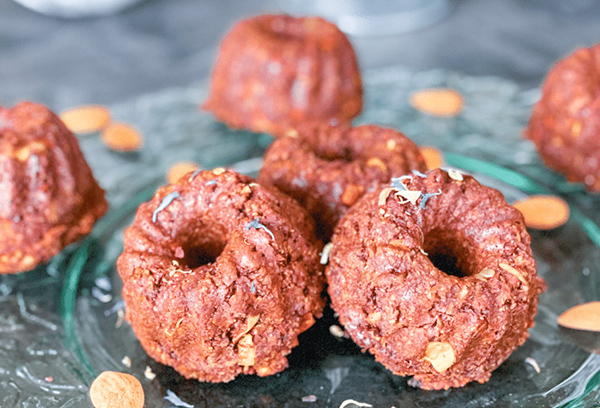 Recipes for leftover juice puree,
Carrot Cake.
Ingredients:
150 g dates, pitted
200 ml oat drink
300 g carrot & apple pomace
200 g almonds, coarsely ground
200 g oat flakes, finely ground
3 tbsp. baking cocoa
1 tsp. cinnamon
2 tsp baking powder
1 pinch salt
3 tbsp. coconut oil, liquid
Preparation:
preheat oven to 180° Celsius.
Put the dates together with the oat drink in the blender and puree until smooth. Tip: If the dates are very hard or you don't have a high-powered blender, simply soak the dates in the oat drink for 1-2 hours beforehand.
Mix almonds, rolled oats, baking cocoa, cinnamon, baking powder and salt in a mixing bowl.
add the wet ingredients (date cream, coconut oil, carrot and apple pomace) to the flour mixture. Knead everything into a dough until the ingredients are combined.
Pour the dough into small ramekins and press until smooth.
Bake in the oven for about 20 minutes. Remove from oven and let cool.
enjoy your meal!