H320N Review by foodwerk-blog.de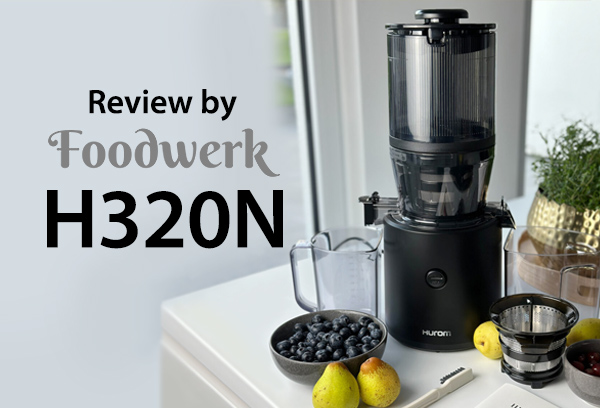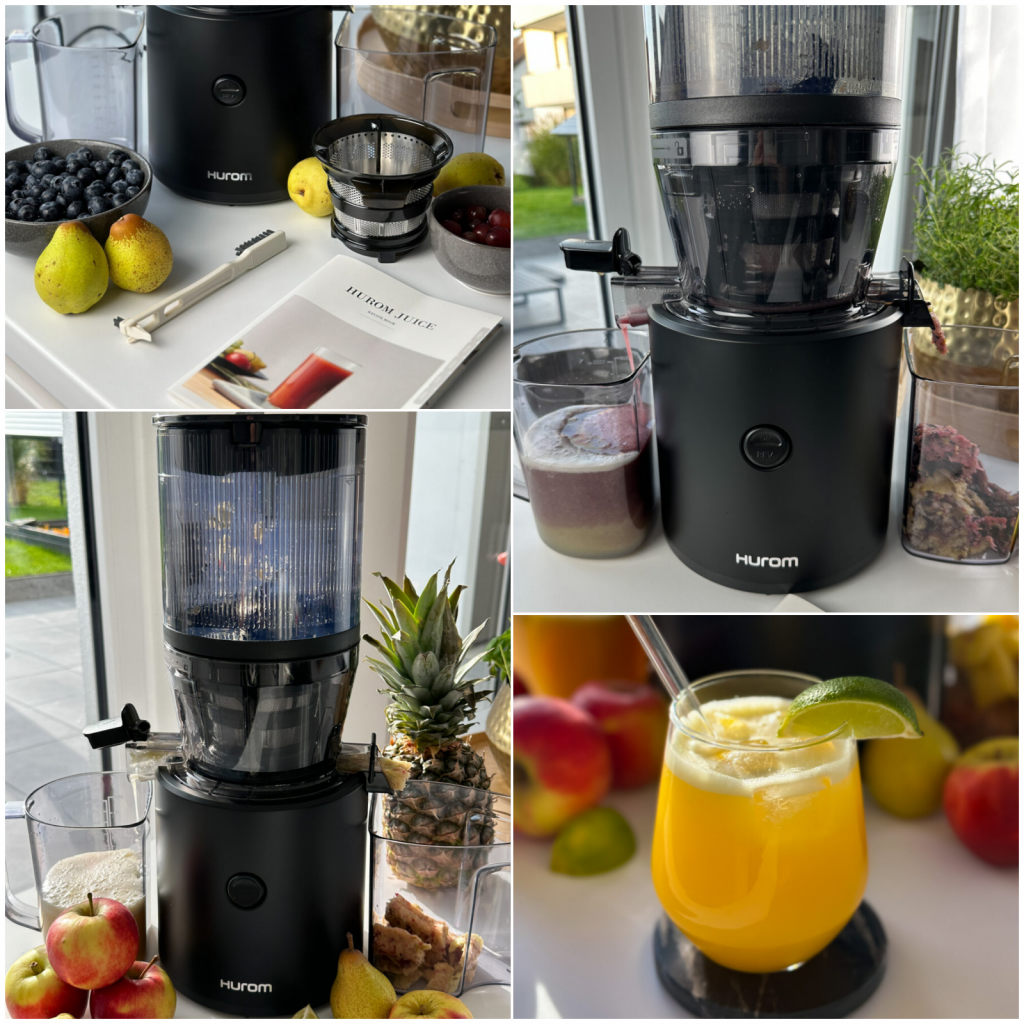 What is a "Slow Juicer" anyway?
The Hurom H320N works with Slow Squeezing Technology, which allows gentle juice production without heat and additives. This means that no important vitamins are lost during juicing.
Key features of the Hurom H-320N
Large hopper: The H320N has an extra large hopper. It fits e.g. a whole apple or a whole pear. Fruit with the skin should of course still be peeled beforehand, but seeds or a stalk are not a problem.
Super juice quality: Due to the gentle pressing (Slow Juicer), the most important vitamins and nutrients are retained.
Quick cleaning: The Slow Juicer is super easy to disassemble. You can easily clean it with water and the supplied cleaning brush.
Quiet: The H-320N juicer is very quiet and doesn't bother you at all, e.g. when having breakfast with friends. You can keep talking.
.
.
Vitamin bomb from the Hurom H-320N juicer
📌Ingredients: 4 apples, 3 pears, 1 pineapple, ice cubes
.
.