H310A Review by Sports-insider.de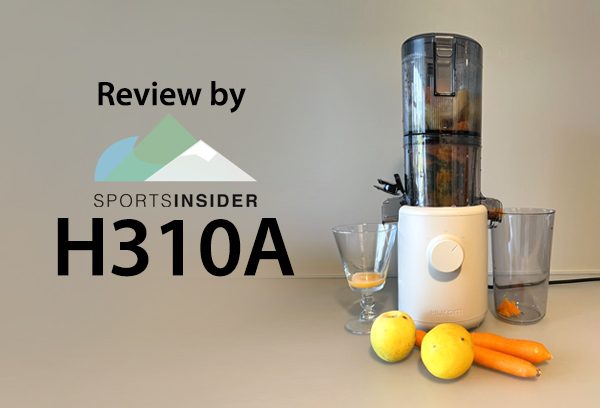 .
.
What sets the Hurom Slow Juicer H310A apart from the top models from other suppliers?
There are several differences to the devices of other manufacturers – and even their top models, which illustrate the advantages of the Hurom Slow Juicer H310A. It has a pleasantly wide opening of 114 mm, while a prominent comparison model only has 82 mm. The H310A is also pleasantly quiet at 45 dB(A), while comparison models are often very loud at 60 dB(A). Last but not least, the 3-in-1 filter (all-in-one filter + snail) of Hurom's H310A is very convincing. Other juicers are often equipped with three or more types of filters and a separate screw, which requires cumbersome changing and much more effort when cleaning. The H310A, on the other hand, can be disassembled and assembled with minimal effort. It is easily filled in the middle and restarts automatically when the lid is opened and closed again after refilling. By the way, the power cord is detachable, which keeps it cleaner.
Our experiences from the Hurom H310A test
The Hurom Slow Juicer H310A is a really powerful and very practical, handy juicer. Due to technological reasons, the juice yield of some types of fruit and vegetables is a little smaller than that of devices that juice at a much higher speed and have a larger design. The juice is richer in nutrients and vitamins. This is the consequence of the slower juicing, which many people really appreciate. Basically, a slow juicer is always the better choice than a classic juicer.
.
.
Read more