H310A & H320N article published in Home Fashion News Magazine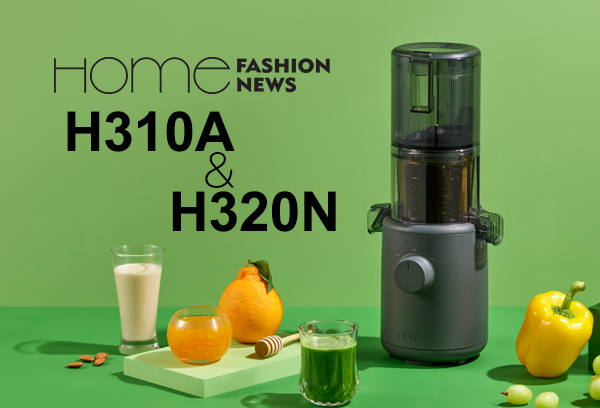 HOME FASHION NEWS(https://www.homefashionnews.fr/) is a magazine aimed at trade insiders in the world of home design and at general readers passionate about innovation. It offers a cross-section analysis of the market and the latest trends overview of outstanding new products.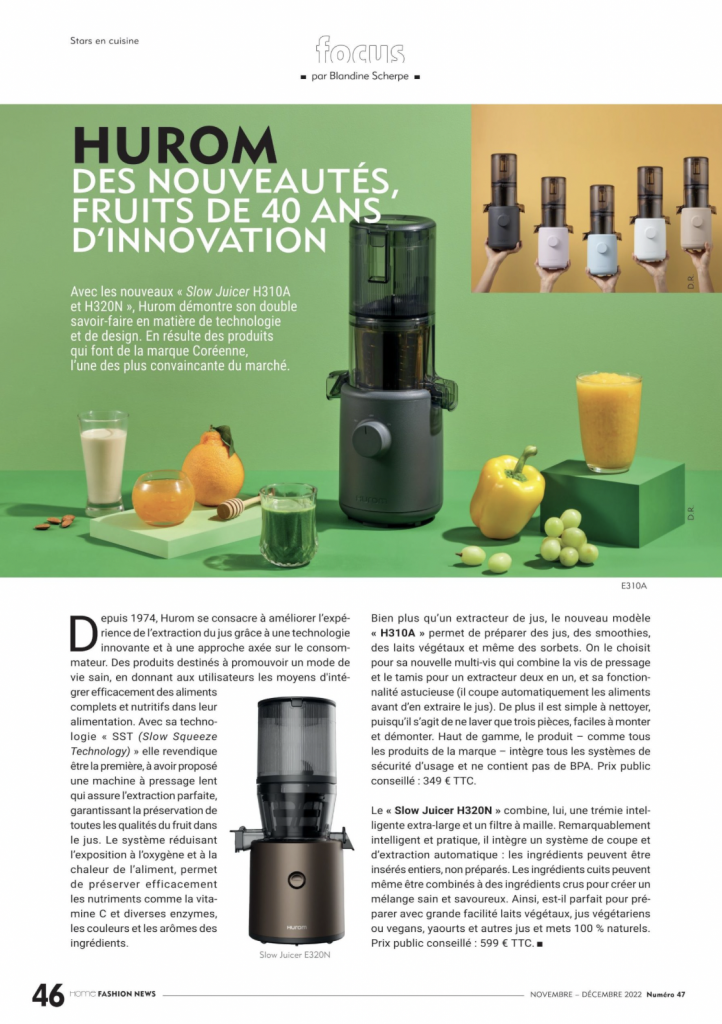 Since 1974, Hurom has been dedicated to improving the juicing experience through innovative technology and a consumer-centric approach. Products intended to promote a healthy lifestyle, empowering users to effectively integrate whole, nutritious foods into their diet. With its "SST (Slow Squeeze Technology)" technology, it claims to be the first to have proposed a slow pressing machine which ensures perfect extraction, guaranteeing the preservation of all the qualities of the fruit in the juice. The system reduces exposure to oxygen and heat from the food, effectively preserves nutrients such as vitamin C and various enzymes, colors and flavors of ingredients.

Much more than a juice extractor, the new "H310A" model can be used to prepare juices, smoothies, vegetable milks and even sorbets. It is chosen for its new multi-screw which combines the pressing screw and the sieve for a two-in-one extractor, and its clever functionality (it automatically cuts the food before extracting the juice). In addition, it is easy to clean, since it involves washing only three parts, which are easy to assemble and disassemble. Top of the range, the product – like all of the brand's products – integrates all standard safety systems and does not contain BPA.

The "Slow Juicer H320N" combines an extra-large smart hopper and a mesh filter. Remarkably smart and practical, it incorporates an automatic cutting and extraction system: the ingredients can be inserted whole, unprepared. Cooked ingredients can even be combined with raw ingredients to create a healthy and flavorful mix. Thus, it is perfect for preparing vegetable milks, vegetarian or vegan juices, yogurts and other 100% natural juices and dishes with great ease.
The full text of the article can be found on page 46 of the November/December 2022 of HOME FASHION NEWS magazine.