Five Benefits Of A Juice Feast by rawfoodfeast.com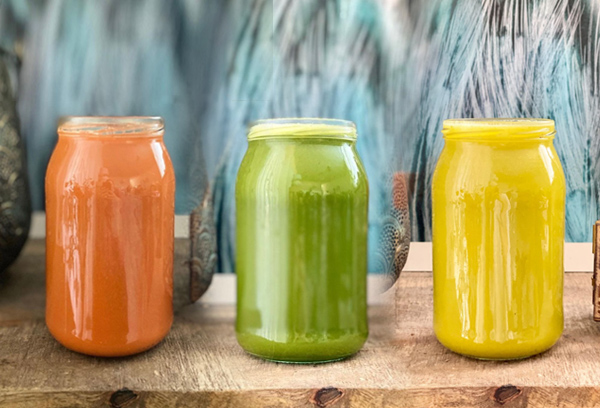 Over the years juice feasts have become increasingly popular, and for good reason. A juice feast, also known as a juice fast or cleanse, is an amazing tool for assisting the body to detoxify on a cellular level. In this article we go deeper into this important factor but did you know that a juice feast can also impact your emotional world in wonderful ways?
Flushing out toxins
A joyful spirit
Increased energy
Clarity of mind
Confidence boost
An incredible juice(r) feast
Now, you might wonder what juicer is best to use when you want to set yourself up for a successful juice feast. It's such a joy that the world of juicers has been evolving ever since it was founded by Dr. Norman W. Walker. Personally, I'd recommend getting your hands on a high-quality slow juicer. A slow juicer has many benefits over a centrifugal juicer, such as more juice, more nutrients, better taste, and less oxidation, to name a few.
I love the Hurom H320N. I love it for all sorts of reasons: it is very easy to use and clean, it creates the best quality juice I could wish for, and it still tastes great at the end of the day.