5 best Slow Juicer Test 2022 by 10toptest.de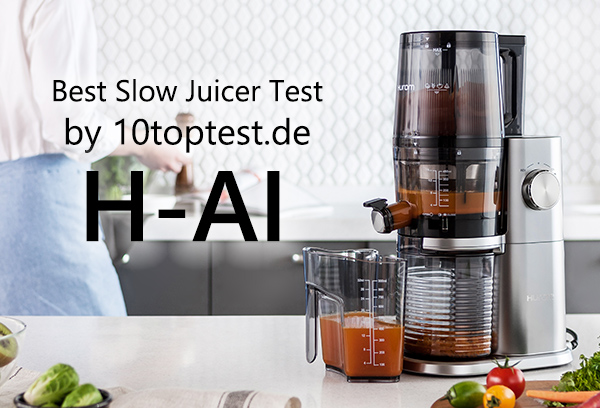 Hurom H-AI-SBE20
…
The press of this juicer relies on the so-called "Slow Squeezing Technology," which, in contrast to many other juicers, presses without additional air and heat. This means that the juice is squeezed out of the fruit and vegetables even more gently and numerous nutrients are retained. The built-in stainless steel filter also filters out all unwanted residues from the juice. A mixer is also integrated in the device, which can be operated automatically at the push of a button.
Admittedly, it is difficult to find any real criticism of the H-AI Platinum juicer. Starting with the excellent performance of the device, the integrated collection container for the pulp, to the fact that the juicer is largely made of stainless steel, there is really not much to complain about apart from the relatively high price. However, if you want to be strict with this juicer, the main point of criticism would be the cleaning.
…
Thus, the H-AI Platinum is and remains the clear test winner due to the versatile features and the particularly high-quality workmanship and was able to assert itself as the best slow juicer in its price range by far.